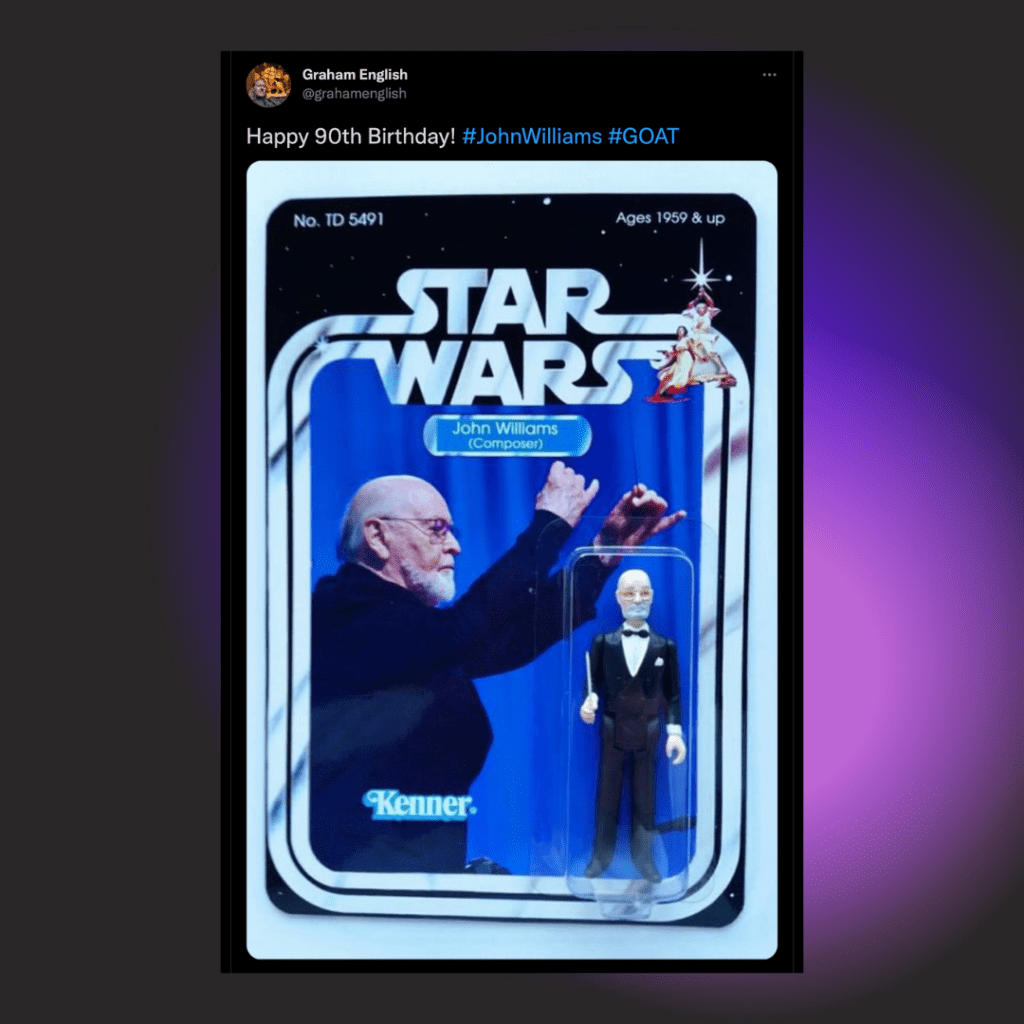 John Williams is a legendary composer who has been creating epic movie music for over 50 years. The music from Star Wars and Jurassic Park have become iconic in their own right, but what are the best John Williams songs? Get ready to find out!
10. Princess Leia's Theme
The first song on my list is from John Williams' most well-known work, the Star Wars series. Princess Leia's Theme comes from Star Wars Episode IV: A New Hope. This beautiful string piece shows what a great composer John William truly is. The waltz rhythm and delicate instrumentals make this theme iconic to both Star Wars and John Williams himself.
9. Superman Main Title
This march gets you in the mood for a superhero! It's lively, jumpy, and happy all at once. Perfect for a movie about a Big Blue Boy Scout who does good deeds for everyone! This earworm has been around since 1978, when it was featured in the first Superman film starring Christopher Reeve.
8. Hedwig's Theme
The Harry Potter series (and movies) wouldn't be the same without John Williams' magical music playing in the background. This theme comes from one of the most beloved Harry Potter books and movies, Harry Potter And The Philosopher's Stone. Hedwig's theme is a touching melody that makes us feel like we're there with all the young wizards and witches!
7. Cantina Band
Another classic John Williams composition comes from Star Wars Episode IV: A New Hope. Cantina band is a jaunty and comical song that represents what life was like in the seedy underbelly of this galaxy. It's not as well known as some of the other pieces on this list, but it holds its own!
6. Jaws Theme
"Duh-duh duh-duh, duh duh." Even if you haven't seen the movie, you know what sound I'm talking about. Jaws is a classic summer blockbuster film from 1975 that made everyone afraid to go back in the water (at least for a while!). This rousing melody has been around since the film's release and still sends people running for cover when they hear it today!
5. The Raiders' March
You thought I was going to pick another 'Star Wars' theme, didn't you? Nope! This time we're going with a Spielberg classic because who better represents summer blockbusters than Spielberg himself? John Williams also composed the legendary "Raiders' March" for Steven's film titled Raiders of the Lost Ark. It's still as good today as it was in the early 80s!
4. Harry's Wondrous World
Harry Potter is one of John William's most beloved series. With nine movies and a prequel, there are tons of memorable tunes to choose from. However, Harry Potter and The Philosopher's Stone is where it all started for this eleven-year-old wizard, so it seemed only fitting that I put this song on the list. There are several beautiful tracks to choose from in this movie (Dobby The House Elf, Quidditch, etc.), but this gentle melody is what makes me fall in love with Harry Potter.
3. Olympic Fanfare And Theme
This song is like a breath of fresh air. It's loud and bold but has an uplifting charm to it that makes you want to listen again and again! This theme comes from the 1984 Summer Olympics, as was played throughout the ceremonies and during the games themselves. It's hard not to feel inspired whenever you hear this piece!
2. Hymn to the Fallen
This song comes from Steven Spielberg's epic war film, Saving Private Ryan. It's a somber piece highlighting the horrors of war and pays tribute to all who have fallen in battle. John Williams composed this for a particular scene in the movie during which Tom Hanks' character gives a speech honoring his fellow soldiers. It was written as an actual funeral hymn, making this one of William's most emotional pieces!
1. Duel of the Fates
If you're wondering by now, yes, I did select another Star Wars theme for number one on the list! This time I go to Star Wars Episode I: The Phantom Menace. Like Jaws, this piece sounds fantastic in the movie, but when you listen to it on its own, it still sends chills down your spine!
It's hard to pick only 10 out of all his many masterpieces, but I think these represent some of the best he has produced throughout his storied career. I didn't mention anything from E.T., Schindler's List, Seven Years In Tibet, Home Alone, The Patriot, Rosewood, Minority Report, Munich, Hook, JFK; I've run out of breath…
Happy 90th Birthday, Mr. Williams!
Related Resources
John Williams is widely recognized as one of the greatest composers of popular music in the modern era. His popularity is largely due to his collaborations with renowned director Steven Spielberg, who used Williams' scores for almost all of his films since 1974. Together, they have produced timeless classics like 'Star Wars', 'E.T.', and 'Jaws'. Among their most famous collaborations is Indiana Jones, which featured some of the most well-known Williams scores ever created. As a result, John Williams has become synonymous with classic movie scores and Spielberg's cinematography.