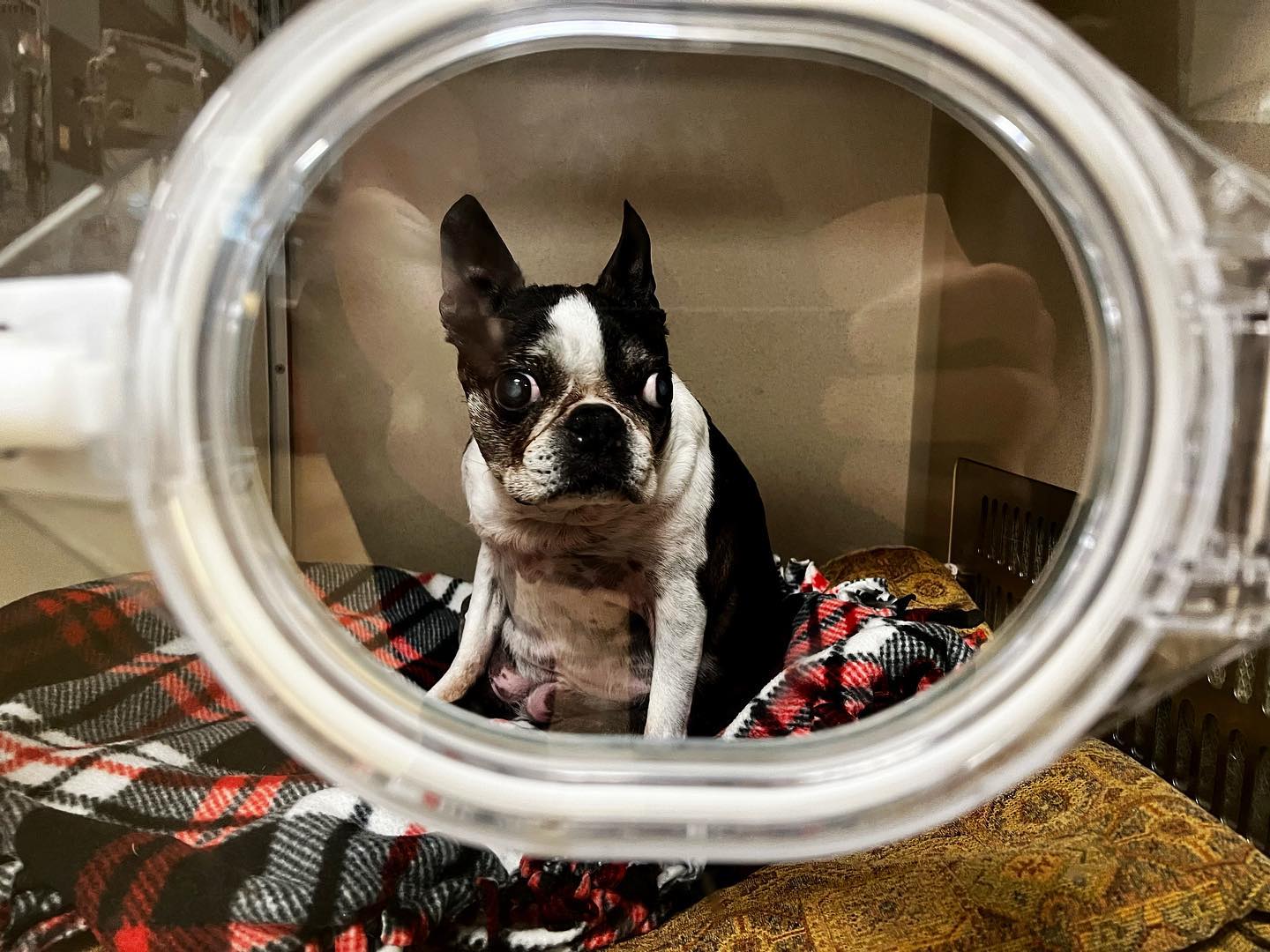 This morning, Katie and I dropped the kids off with their grandparents and took Ella (11) to the emergency vet due to labored breathing the past few days that has worsened.
The vet diagnosed heart failure and potential fluid around the lungs, and our hearts broke.
We decided to fight for her and left her with the vet to do whatever it takes (excluding resuscitation). She was breathing better in the oxygen pen before we left, so it was a relief to see that she wasn't suffering.
Half a day goes by, and the vet believes it's not heart failure but perhaps something else, possibly a lung infection. Maybe it's something else altogether. We'll know more tomorrow.
The thought of putting her down today wasn't a possibility. Send healing energy Ella's way, please.
Update: The good news is the vet saved Ella, and she's doing much better. The bad news is it looks like heart failure. Fortunately, we can manage it with medicine. Ella thanks you for the support! ️