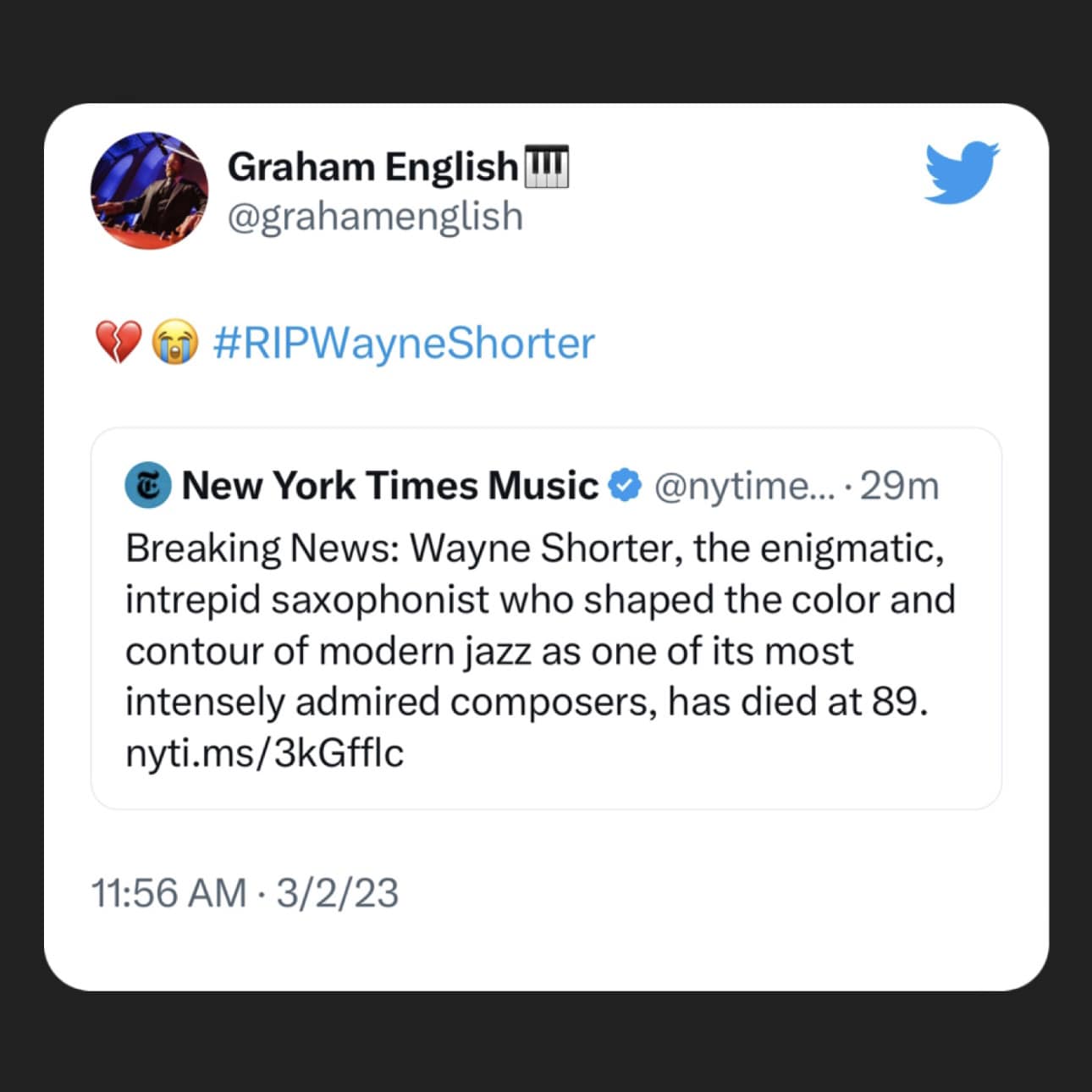 Wayne Shorter was an iconic jazz saxophonist and composer, whose innovative and visionary music captivated audiences and fellow musicians alike. His contributions to the genre are immeasurable, and his influence can be heard in the work of countless jazz musicians who have followed in his footsteps. Shorter's career spanned over six decades, during which he collaborated with some of the most renowned musicians of his time and produced a vast body of work that explored and pushed the boundaries of jazz.
Shorter was born in Newark, New Jersey, in 1933 and began playing the saxophone at an early age. He rose to prominence in the 1950s and 1960s as a member of Art Blakey's Jazz Messengers and later joined Miles Davis's quintet, where he made significant contributions to some of the most celebrated jazz recordings of all time. In the 1970s, Shorter formed his own bands and continued to produce groundbreaking music that blended jazz with elements of rock, funk, and world music.
Throughout his career, Shorter was recognized for his virtuosic saxophone playing, inventive compositions, and adventurous spirit. He received numerous accolades, including 10 Grammy Awards and a lifetime achievement award from the National Endowment for the Arts. His music will continue to inspire and influence generations of jazz musicians, and his legacy will live on as a testament to his brilliance and creativity. Wayne Shorter will be deeply missed by the jazz community and music lovers around the world.